Profile

sky blue
reaching into the deepest shade
This journal contains content only suitable for those over the age of 18.
Free Account
Created on 2012-07-14 20:37:02 (#1667121), last updated 2012-07-14 (270 weeks ago)
2,710 comments received, 4 comments posted
322 Journal Entries, 117 Tags, 0 Memories, 15 Icons

About
| | |
| --- | --- |
| Name: | gabriel_grey |
| Birthdate: | Jan 9 |
| | |
| | |

Mini Bio
NexusWiki entry
. A quick and dirty guide to Gabriel. All knowledge here is OOC unless your pup learns it IC. (meaning - your pup CANNOT read this, but YOU can--and, by all means, do.)
Contact the mun.
Leave an IC message.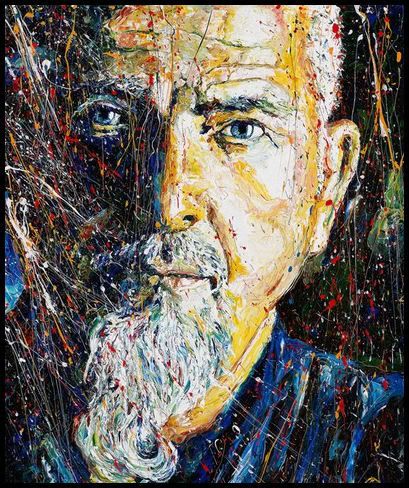 artwork from www.noctis.com/gillesmaes
This journal is for RP purposes only. Gabriel Grey is an original character, and has nothing to do with that Heroes bloke by (almost) the same name (per Wiki, Heroes premiered on 9/25/06--this pup was created on 12/5/2005.) Any resemblance to a certain person is either coincidental or the subconscious manifestation of the mun's fangirl-encrusted mind.

Photos of Peter Gabriel are screenshots from Still Growing Up: Live and Unwrapped and Growing Up: A Family Portrait. All other photos have been found on the internet through google searches, or from www.corbis.com and www.gettyimages.com. I do not own these images; they are used for roleplaying purposes only.

moodtheme by



Have a nice day. Or something.
layout by
unequally
, header by
vorkosigan

Connect
after rain smell,
books
,
cameras
,
chinese food
, clear night air,
cooking
,
drawing
,
england
,
escape
,
esp
,
food
,
forests
,
freelance
,
hiking
,
lakes
,
live music
,
love
,
meditation
,
music
,
my daughter
,
national geographic
,
painting
,
photography
,
playing drums
,
poetry
,
quiet
,
reading
,
sculpting
,
solitude
,
spiders
,
spirituality
,
stars
,
sushi
,
swimming
,
tea
,
telekinesis
,
telepathy
,
travelling
,
water
,
wine
,
writing

People
[View Entries]
balance_keeper
,
gadgetqueen
,
jack_b_badd
,
michael_anders
,
what_if_alice

[livejournal.com]
789c
,
alec-holland
,
allican-take
,
am-vs-pm
,
armedandwinged
,
augustus-octavi
,
babelbrit
,
balanced-snake
,
bastardaurelius
,
bestmedicine
,
blackribboner
,
bloodiedknife
,
bright-ephyra
,
capnhotness
,
cold-hope
,
dame-de-pique
,
darkoctavius
,
derek-bliss
,
dickgrayson
,
doc-w
,
doctorbluebox
,
dracuspallidus
,
dreams-of-fish
,
eattheboats
,
eiko-minions
,
gabriel-grey
,
gods-voice
,
godsmadman
,
greenasamber
,
greenghoul
,
greymattersmost
,
hairatenyc
,
half-forgotten
,
hello-my-been
,
hypnosnake
,
i-z-you
,
iatentded
,
ichigo-smash
,
im2sexy4mysnark
,
imperiusrex
,
in-verbatim
,
inspector-kcm
,
inthetower
,
izitcleo
,
jmlevitt
,
karaokedemon
,
kateriffic
,
letstalkshop
,
lil-outergods
,
madeline-prince
,
manythreads
,
mathemanic
,
mechahead
,
mercurialnature
,
metanexus
,
mr-durchgehen
,
mr-fourteen
,
mr-tetu
,
mrseysidescousr
,
nightflowering
,
nthelizard
,
objective-ali
,
ockette
,
octopus-hubris
,
ograbmeaflame
,
onlyroger
,
onlystraw
,
osborn-journals
,
philosophicoal
,
puissance-ellie
,
questdreamer
,
sarah-branigan
,
see-me-yet
,
shoppingmaster
,
slimyknight
,
slytherin-spy
,
somescarecrow
,
stickmonster
,
stoprubbinit
,
tea-tech-girl
,
uptothetask
,
vicarious-v
,
vitalsparks
,
wright-idea

[users.livejournal.com]
_just_edward_
,
_meadow_lark
,
_ruthven_
,
_the_big_guy_
,
some_thing_

Communities
[View entries]

Member Of (3):

Subscriptions (5):

Administrator Of (0)

Feeds
[View Entries]

Subscriptions (0)

Linking
To link to this user, copy this code:
On Dreamwidth:
Elsewhere: